---
September 23, 2016
Dear American Legion, Dept. of California Members:


You may see billboards or other communications from the Yes on 61 campaign indicating support from a veterans' organization. I wanted to clarify with all of you that all of the major California's veterans service organizations are universally and unequivocally in strong opposition to Proposition 61 because it would be terrible for veterans.

The group in question, VoteVets, is not a veteran service organization, but a political organization that is primarily focused on electing candidates to office. They have been the subject of several news articles questioning their money and motives (see below for more information).

Many of our organizations have been around for decades, and some for as long as a century. The bulk of our time is spent in in the trenches providing countless hours of community service and helping veterans who need it. While we are not inherently political, we sometimes have to take stands against policies that would hurt veterans. Prop 61 is such a policy.

The proponents of Prop 61 are trying to obscure this issue by putting out this political organization and saying it represents our voice. I urge all of our members, and our fellow organizations, to double down our efforts against Prop 61 so voters are not fooled.

The VA has estimated that Prop 61 could increase their prescription drug costs by $3.8 billion year, which would mean increased costs or reduced services for veterans and their families. We need to protect veterans and defeat Prop 61.

TIME Magazine said VoteVets conduct "political attacks" "under the cover of defending those who have served the nation in wartime."
"But McConnell has cried foul. Much of the board of VoteVets is made up of Democratic donors and strategists, people like former Bill Clinton personal aide Douglas Band and former Clinton White House adviser Elaine Kamarck, who have only tangential ties to military service. And the public records that are available show that the group has a history of taking money from interests groups far afield of veterans issues to pay for political attacks against Republican candidates under the cover of defending those who have served the nation in wartime.

TIME Magazine, September 5, 2014

ProPublica.org Includes VoteVets.org on its list of "Dark Money" groups In 2012, ProPublica.org conducted an investigation into 106 nonprofit organizations that were politically active and "Funnel Dark Money into Campaigns." VoteVets.org was ranked 8th of 106 for the percent of its budget "spent on politics."VoteVets.org spent 49% of its budget on politics according to ProPublica.org. (propublica.org<http://projects.propublica.org/dark-money/organizations/all.html>)

Funders
VoteVets.org does not itself disclose any of its donors as a 501c4. However the Center for Responsive Politics has reported on donors to VoteVets.org and indicates they have received millions from unions and environmental organizations. opensecrets.org<http://www.opensecrets.org/news/2016/05/fueled-by-unions-and-secret-donors-liberal-vets-group-spends-millions-boosting-democrats/>, May 31, 2016

You can check out their web site here: http://www.votevets.org
Sincerely,
Gary Leach, Department Commander
Commander Leach's 9-23-2016 letter
---
Veterans Organizations Opposing Proposition 61
The veterans organizations opposed to Proposition 61 represent more than two hundred thousand California veterans. They include:
The American Legion, Department of California
Sons of the American Legion, Detachment of California
Veterans of Foreign Wars, Department of California
Vietnam Veterans of America, California State Council
AMVETS, Department of California
Military Officers Association of America, California Council of Chapters
American GI Forum of California
Marine Corps League, Department of California
Military Order of the Purple Heart, Department of California
California Association of County Veterans Service Officers (CACVSO)
California State Commanders Veterans Council
Disabled Veterans Business Alliance
Paralyzed Veterans of America, Bay Area & Western Chapter
Association of the United States Army, Northern California, Sixth Region
Association of the United States Army, Southern California, Seventh Region
Reserve Officers Association, Department of the Golden West
Fleet Reserve Association, West Coast Region
Minority Veterans Coalition of California
Jewish War Veterans of America, Department of California
Scottish American Military Society
California Veterans Benefit Fund (CAVBF)
AMVETS Ladies Auxiliary, State of California
Rear Area Support Foundation
Veterans Affiliated Council of Sacramento County
San Diego Military Advisory Council
Kings County Military and Veterans Coalition
Both the Department of California and the Sons of the American Legion have signed on in opposition to Prop 61. Please join us.
---
VA Mobile Health Provider Program
The Mobile Health Provider Program is designed to equip VA health care providers with mobile technology to enhance the way they deliver health care to Veterans. Watch the videos below to learn more about the program.
---

---
Name and Emblem Use and Protection Guide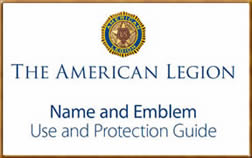 Name and Emblem Use and Protection Guide
How do we properly use The American Legion emblem?
The American Legion "Name and Emblem Use and Protection Guide" give us the answers.
"The purpose of this manual is to provide a set of guidelines on how to use the marks of The American Legion for all who have a need to use them – our members, local post officers, department officers, and suppliers of benefits and vendors of products for The American Legion and our members."
Subsidiaries
All member of our American Legion Family must remain vigilante in the proper use and protection of The American Legion emblem. This includes our subsidiaries, such as the Sons of the American Legion and American Legion Riders. The following rules relating to subsidiaries are taken directly from the "Name and Emblem Use and Protection Guide" (pages 18-19). All our Legion leaders should understand these rules.
"Moreover, because of the requirements of the trademark law, such subsidiary corporations, trusts or foundations – including Sons of The American Legion and the American Legion Riders – must meet the following requirements:

1. All officers, directors, trustees, etc. must be named by the department (usually nominated by the department commander and confirmed by the Department Executive Committee).

2. All vacancies in the subsidiary corporation must be filled by the department.

3. The subsidiary corporation must report to the department, no less frequently than monthly. These reports must include financial reports.

4. The department treasurer or finance officer must be a signatory on all accounts.

5. All amendments to articles of incorporation or by-laws must be approved by the department. (If the current text has not been approved by the department, it too must be so approved.)

These same rules apply to subsidiaries of posts, squadrons and Riders chapters. Of course, all references to departments also reference posts in the appropriate situation.

Remember: the subsidiary does NOT tell the parent what to do.

Post subsidiaries are subject to the same rules. Merely replace the word "department" with "post." This is also true of American Legion Auxiliary units. Merely replace the word "post" with the word "unit." Departments of the American Legion Auxiliary use language identical to that used by The American Legion."
Department Guidance for ALR Programs 
---
Speaker of the U.S. House of Representatives
U.S. House of Representatives Speaker Rep. Paul Ryan sent video greetings to The American Legion 98th National Convention in Cincinnati.
---
Texas American Legion Post bans NFL games over national anthem protest
By Matt Smith | Community News Content
Veterans and friends gathering to watch football has long been a tradition at American Legion Post 50 in Cleburne, Texas.
However, some will need to look elsewhere to watch their favorite teams.
The post recently made the decision not to televise games involving the San Francisco 49ers, Seattle Seahawks, Denver Broncos, Miami Dolphins, Kansas City Chiefs and the Los Angeles Rams.
"I expect this list to grow," Post Commander Jeff Hill said. "We at Post 50 will not allow the disrespect of our country, its flag or its national anthem to be disrespected within our halls."
The choice follows the decision by players on those teams to sit or kneel instead of standing during the pre-game performance of the national anthem.
49ers' quarterback Colin Kaepernick began the practice in preseason, igniting a media firestorm, something players on other NFL teams, as well as college and high school teams, have since adopted.
---
FAQ PAGE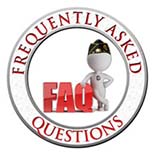 We have an FAQ Page on the department web site.  FAQ Web Page

Some of the most frequently asked questions (FAQ) in many organizations, are those asked about acronyms. The American Legion is no exception as we have our fair share of acronyms. When people do not know the meaning of an acronym, whether a TLA*, FLA* or SLA*, the acronymcan block effective communication.
Visit the FAQ page of our Department web site and see the TLAs & FLAs we have shared. Send us an email at webteam@calegion.org, if there is an acronym you think should be added to our list.
---
National Commander's Pin Incentive Program
American Legion National Commander Charles E. Schmidt will award his national commander pin to any Legion member who obtains three new members into the Legion. A new member is any eligible person joining for the 2017 membership year who was not a member of The American Legion during the 2016 membership year.

Each member listed must be eligible for membership in The American Legion. Forward names of SAL members or Auxiliary members to your detachment or unit for use in their respective incentive programs.
To maintain the integrity of the national commander's pin incentive program, only one pin will be awarded per individual.
Upon receipt, national membership staff will confirm the names and mail the pin directly to the person who earned it. Commander Schmidt's incentive program will end June 30, 2017, or when supplies are exhausted.
National Commander's Incentive Pin New Member Form (PDF) »
National Commander's Incentive Certificate Form (PDF)
100% AMERICAN LEGION
FAMILY RIBBON
100% American Legion Family Ribbons will be awarded to any post family that achieves 100% membership by the 2017 100% target date. A Legion Family is defined as a post and/or any combination of Auxiliary unit or SAL squadron. 
(Each must achieve 100% to qualify)
100% American Legion Family Ribbon Application

---
Our Legislative Commission under the guidance of Pete Conaty, Legislative Advocate and Don Harper, Commission Chairman have been very busy supporting legislation for California veterans.
There are fifteen (15) veteran related bills that the The American Legion, Department of California sponsored, supported, or watched that are currently on the Governor's desk. For more information visit: calegion.org
---
MyLegion.org Update
New Reports in Report Server
MyLegion.org is a free, secure internet site that provides access to member data and more. It is the 'Members Only' Section of Legion.Org.
Using myLegion.org Post Adjutants can take care of a number of important administrative functions for your post, including:
View Post Member Records
Update Records
Track Online Renewals
Generate Post Rosters & Reports
Submit CPR Data
Find Local Post 1000 Members
Global Member Look Up
New features have been added to myLegion.org, they include:
Letters - HQ Transfer Invitations
This is a new feature that generates a pre-written letter that can be sent to Post 1000 members (members currently assigned to our state headquarters post, aka Post 1000) inviting them to transfer into your post. The invitation letter has a signature line for members to approve their transfer into your post.
Project - Stay Active by Area
Americans are on the move, and Legionnaires are no exception. National Headquarters' Project Stay Active helps local posts maintain contact with members who move into your area. When moving into your area, the post should contact and welcome the member to the area. This is an ideal time to offer assistance and to invite the member to visit your post.
Listing - Find Members in My Area
"Find Members in My Area" is a report designed to assist with identifying and contacting members who belong to Post 1000 or are expired members. Using the pull down menus, select the zip code(s), last paid year(s), and available posts to View Report.

Note: this new method of finding Post 1000 members in your area uses zip codes, not miles from your post. You can enter multiple zip codes using a comma to separate them. The results of your search can now be downloaded in a number of file formats including CSV, PDF, Excel and Word.
---

Photo by Lucas Carter/The American Legion